DEVELOPMENT OF PROJECTS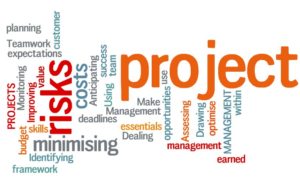 A FEASIBILITY STUDY:
Ensuring current and detailed information for ongoing and upcoming programs.
Complete consulting on the requirements of national and international funding programs.
Analysis of the possibilities for funding of investment projects from European and National donor programs.
Technical assistance for the preparation and the implementation of project activities, including the architectural part, technological part, engineering part, management of the supplies and deliveries, etc.
Assistance in defining the best source of funding for the project idea.
DEVELOPING THE PROJECT PROPOSAL:
Gathering the information that's needed for the elaboration of the project.
Professional and responsible description of the project idea within the project.
Consultations and preparation of the needed documents for applying – applications, application forms, business plans, budgets, logical matrices, etc. , required by the concrete funding programs.